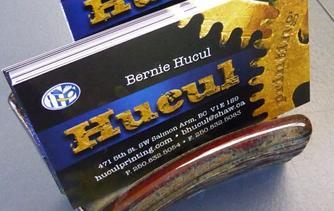 Hucul Printing Ltd.
Owner/Manager: ​Bernie Hucul
Address: 471 5 St SW, Salmon Arm BC, V1E 1S9
​About this Business:We have been in operation for 29 years and are known to be active community members in Salmon Arm and the surrounding Shuswap area. We serve a diverse set of clients from private individuals to small business owners and corporations alike. We print everything from small labels for your bakery, to large posters for your concerts. Whatever project you are working on, whatever business you are operating, whatever event you are planning, Hucul Printing Ltd. can help turn your ideas into reality.